Intake
WE ARE HAPPY TO DISCOVER YOUR WAY OF LIFE
During the intake, you can expect an extensive introduction. Think further than a handshake and short conversation. We elaborate on your lifestyle and dreams. We tailor the personal design to this. You will of course be well informed about the extensive options, technical preconditions and pricing.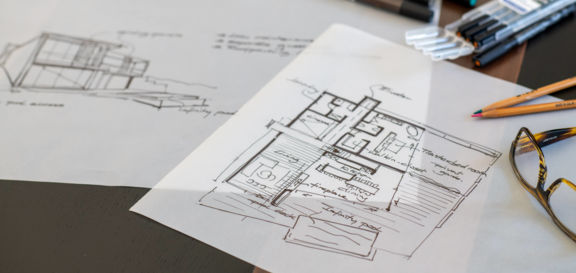 Visual design
WE CAPTURE THE FEELING OF LIFE
After the extensive intake we start with a visual design. In this phase all creative ideas are turned into something tangible: a rough draft. You will see your dream home come to life when we get started with 3D visuals. All your wishes are incorporated into this, with of course our characteristic touch. Our travelling and visits to international trade fairs serve as a source of inspiration.
Building process
WE GUIDE THE
ENTIRE PROCESS

Our team is actively involved in the entire process; from concept to realization. Our biggest role during the realization of your dream home is ensuring that everything is executed as intended. We ensure an efficient process, the prevention of errors and a peace of mind for the client. We are therefore involved in detail throughout the realization. All this with the same goal: a high-quality result that you can enjoy for the rest of your life.